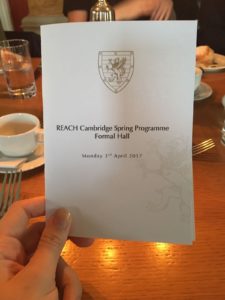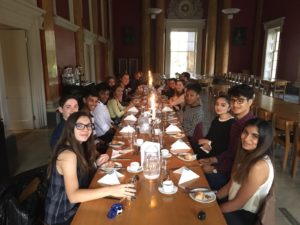 Formal Hall is a tradition offered in Cambridge Colleges, where students wear gowns and are served a decadent meal by candlelight in the presence of senior College academics and staff.
Our students didn't need to wear gowns for the occasion but did get to soak up the magical and inspiring atmosphere of Downing College dining hall and enjoy a wonderful meal together. A real Cambridge experience!
After a wind-down and review of the day, the students retired to bed in preparation for another amazing and action-packed day tomorrow!
Explorer Sale
From now until 11.59pm on 17th April, you will save £200 when you apply and pay your deposit for 'Explorer' (Program 1, running 2-22 July 2017). See
our COURSES page
for further details. For more information about what the Explorer course involves, keep a weather eye on our blog and newsletter – you can sign up for our newsletter in just a few seconds via
this link
.
Spring Registration NOW OPEN
You can now also register your interest for SPRING 2018 by clicking
here
.