Reach Cambridge
Based in Cambridge, Reach Cambridge (est. 2004) specialises in offering a range of short residential academic programs for teenagers aged 14 to 18 years old from all over the world. More information about Reach Cambridge can be found at www.reachcambridge.com
---
Seasonal Recruitment
Applications for our Spring and Summer 2020 programs are now open! We are seeking highly motivated, experienced and enthusiastic candidates for both academic and non-academic roles for the following programs:
Spring 2020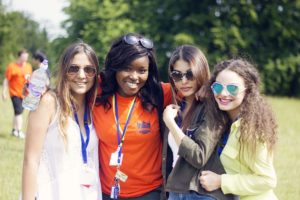 Summer 2020
28th June – 11th July
12th July – 25th July
26th July – 8th August
Bespoke Programs
Reach Cambridge promotes the safeguarding of young people. Should applicants be successful, we will contact at least one referee and we will carry out an enhanced Disclosure and Barring Service Check.
Reach Cambridge has the responsibility to ensure all of its employees have the right to live and work in the UK.
If you are looking for up to 6 weeks of well-paid rewarding work during the summer period, and are energetic, socially confident and enjoy working with young people – we would love to hear from you!