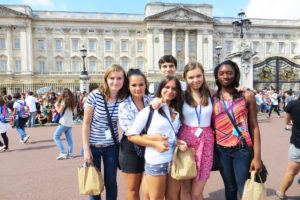 What is the Friendship Referral Discount?
For one month only (1st April - 30th April), we are tripling the 'Refer a Friend' discount to £300!
How do I get this discount?
The process is simple:
Choose your program
Complete an application form
On the last page of the application, enter code FRIENDSHIP21 into the 'Discount Code' field.
You can email us at hello@reachcambridge.com to let us know the name of the friend or sibling you've referred, and if they also use the code FRIENDSHIP21, you'll each save £300 off your program cost!
What's the catch?
There isn't one! There are also no limits to the amount of people you can refer.  However, you and your friends must apply and pay your deposits by 30th April to secure this discount.
If you have any questions, please email hello@reachcambridge.com and we'd be happy to help!
We look forward to welcoming you and your friends to Cambridge in 2021!