Overview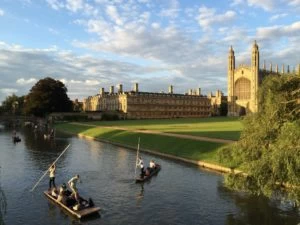 Since 2005, our residential programs in Cambridge have truly been the highlight of every year. After a hiatus in 2020, we look forward to delivering an unforgettable experience for our international community of students in 2021.
In light of Covid-19, we appreciate that you may have particular concerns and questions for summer 2021.  We understand that some things may have to be done slightly differently to previous years, and we are committed to adapting accordingly whilst still ensuring students can experience the many life-changing highlights offered by a Reach program.
Rest assured, we are here to help and we wish to work with all our families and groups to keep the lines of communication open over the coming months. Please read our briefing below and do contact us if you have any further questions or concerns.
The UK government has just announced that their roadmap is very much on track for the reopening of the UK, thanks to the success of the vaccination programme. From the 17th May, museums, galleries and cinemas will open, as well as restaurants, cafes and bars being able to seat people inside and households will be able to mix indoors. Meanwhile in Cambridge, schools have been open for two months and University students are eligible for in-person teaching on campus again. With each step we are on track for a more normal summer and we will continue to update you as plans progress.
We are keeping this page under review on the lead up to the summer, so please check it regularly and do ask us if you have any questions.