Overview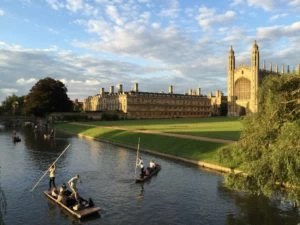 Our summer 2021 programs were truly memorable and it was our pleasure and privilege to have such an ambitious and engaging international community of students with us in Cambridge. Feedback has been incredibly positive and we are already excited about welcoming new and returning students to Cambridge in summer 2022.
Since our first summer in 2005, the health and safety of our students has always been our number one priority. We are delighted to report that due to our clear and considered Covid-19 policy and our measured approach in summer 2021 we did not have a single case of Covid-19 over the seven weeks during which we ran our programs in Cambridge. Our commitment to our families in 2021 included caring for a number of students who were required to quarantine with us on arrival in the UK, in advance of their programs, which was completed successfully in Cambridge college accommodation, as well as managing the various tests required, depending on where the student had travelled from or was returning to. We are thankful to all of our students and staff as well as our suppliers and partners, for actively engaging with and supporting our Covid-19 policy. We are delighted that conducting safe summer schools in 2021 did not inhibit us from offering all of the key elements that would usually be found in our programs.
We fully appreciate that you may have particular concerns and questions for summer 2022 as the situation worldwide continues to evolve in relation to Covid-19. As in 2021, it may be that some things have to be done slightly differently to previous years, and we are committed to adapting accordingly whilst still ensuring students can experience the many life-changing opportunities offered by a Reach program.
Rest assured, we are here to help and we wish to work with all our families and groups to keep lines of communication open over the coming months. We will also be keeping this page under review as we look towards summer 2022, but please do get in touch if you have any specific questions and we would be delighted to help.