Naomi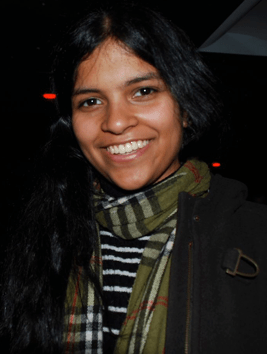 I attended a Reach Cambridge summer program when I was 2 years away from finishing high school. Travelling from Australia to England was a feat in itself, but right from being picked up at the airport by the supervisors, I was made to feel at home. The staff were so welcoming and took the time to get to know the students, taking an interest in where we were from, why we had come to Cambridge and how they could help us make the most of our time there. Reach Cambridge was an experience unlike any other because it combined academics and career goals with campus life, social events and also a taste of English history and culture. I am still in contact with a couple of the students I met in Cambridge and we all remember that summer with such fondness because it connected people from different backgrounds (Canada, Saudi Arabia, Spain, France, Belgium, Sweden and many many more!) and provided a space where we could get to know each other, dream and plan for the future and make great memories along the way.
It's hard to sum up the experience in one word or phrase because there were so many elements that enabled me to grow as an individual but also opened my eyes to what education is for and where it can lead. From the daily routine at college and the lectures we had from professors and students in different fields, I learned to appreciate the differences between school and university and this gave me renewed purpose when I returned home to keep working hard and staying focused in school. It was also great fun meeting international students and learning more about life in different countries.
Since Reach Cambridge, I graduated from high school and am now in my last year of a Bachelor of Medical Science, majoring in Neuroscience. I am still working out my career path but I've always enjoyed travelling and having been inspired by my time in Cambridge, I hope to live and work in the UK someday.
Kristy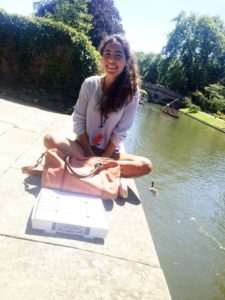 I come form Beirut, Lebanon, and wanted to experience something different. I didn't know what to expect but went for it anyway… Turns out that Reach was, by far, the best experience of my life! You get to stay in a Hogwarts-like city, surrounded by people that come from all around the world, people that will become family in just a few weeks. Whether it's with students from your class or not, you immediately get along with them, and I can assure you, you will find someone that shares the same interests. The Reach staff are on hand to make sure you're having a good time, and the icebreakers, the world fair, the trips to London, will help you fit in and have a blast.
But for me, the best thing about Reach was the freedom we had. Parents, don't get me wrong – supervisors always oversaw us and safety always came first. What I mean by freedom is that you can explore the city with your friends, choosing how to spend your free time. Reach will make you feel like a college student – it's the closest experience to uni you can get!
Regarding classes, they were perfectly well designed to combine fun and learning: you'll get the chance to be taught by Cambridge graduates, passionate about their subject. The courses are undergrad studies tasters, giving you the opportunity to discover your chosen subject in depth. For instance, I read Politics & International Relations, and got the chance to have the EU explained by a member of the European Commission!
On a more personal note, I attended Reach during the summer of grade 10, still unresolved about what and where I wanted to study. Well, I came back home a different girl. The feeling that wanted me to stay with the friends I made kept growing bigger. I had finally found a motivation to study harder than ever. I had finally found people who share the same interests and the same values as me and, cliché but true, I found magic outside my comfort zone. I came back home with a dream to fulfil: to get into Cambridge to read Human, Social, and Political Science.
Thanks to Reach, I found the place where I belong. Standing in the hallway, I felt like I was in the right place. Standing in my dorm room, I felt home. Cambridge felt like home. A year later, I am about to apply to Cambridge, petrified, yet eager to get a step closer to my aim.
Allie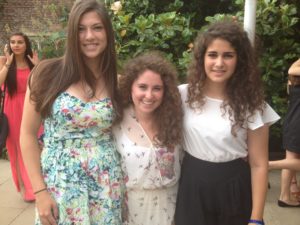 Reach Cambridge was one of the most amazing experiences I have had. It really brought me outside of my comfort zone and taught me to see things in a new light. Cambridge is unlike any university city in the world. You are in one of the best known college towns, studying where some of the greatest minds have studied and there is nothing like it.
The staff at Reach were so supportive and always went out of their way to make sure we were adjusting well. I decided to take the Journalism course and I couldn't have been more pleased with my choice. The teachers at Reach are truly one of a kind. They are all specialists in their fields, eager to share their experiences and insider tips with their students. All of the excursions were so much fun and they were a great way to decompress on the weekends as well as seeing the country. My favorite memories would have to be just spending time with all of the new friends I had made. So many people ask me how we all formed such close bonds in such a short amount of time! We were living together, eating together, learning together, and laughing together, so it was hard not to form such close bonds. It was also great to learn about other cultures. That is one of my favorite things about Reach. You have kids from all over the world coming together and it is hard not to come away from this program having learned something new about the world.
Without a doubt, Reach taught me a lot about myself and helped shape me as a global person, which has largely influenced my university decisions. I came away a different person, one that is more globally aware; after coming home I liked the person I saw in myself and I wanted to keep that going. Reach taught me a lot about being open-minded which I think in today's global world is a skill that everyone needs to have. My Journalism class taught me a lot of useful skills that apply both to the field of journalism and to my everyday life as well. I learned how to talk to people and interact with others, and get over my fear of giving speeches. These are all skills that made my last two years of high school extremely successful.
At the moment I am preparing to graduate high school and to attend American University in the fall. I am majoring in Journalism and International Studies, which is something Reach really opened my eyes to. Ever since I have come back from Reach I have had this desire to learn more about the world and American University seemed like the best place to do that, so I am very eager to start there.
I am not sure what my plans will be after university, as my mind changes very easily. Right now my hopes for the future are to continue with my major and hopefully one day travel the world. I really am interested in the idea of the way things are portrayed in the media and I hope to one day use journalism to ge stories out into the world from those people who do not have the opportunity to do so, and hopefully change someone's opinion about the issues our world is facing.
I feel extremely lucky having been a part of Reach Cambridge. I not only came back a different and well-rounded person, but I ended up making life-long friends that I am so blessed to have.
Calista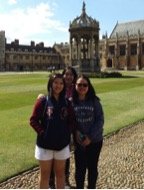 I went to Cambridge during the summer break before starting year 11. I am honoured and delighted to have been part of such an enriching experience. Reach Cambridge has acted as a stepping-stone for me to bridge the gap between life in high school and life in university. First off, I thoroughly enjoyed the initial tour around the city centre. I thought that the University of Cambridge was one huge campus, but it is more of a collection of colleges. As I became more familiar with going around town during our leisure time, I felt that if I ever were to study in Cambridge, I would feel very comfortable. The beautiful scenery and cool weather were burned into my memory, as well as the location of the multitude of shops for convenience. It not only made my trip to Britain memorable, but also made me more interested in attending a university there.
The Reach Cambridge courses were very educational and challenging, which helped me prepare for the major I want to take in the future. I chose to take the Biotechnology course and it certainly was very exciting. You get to conduct various labs, which you would not usually be able to do in school. Besides that, there are trips to various museums and science centres. Apart from that, I interacted with so many brilliant lecturers and they have reaffirmed my love for Biology.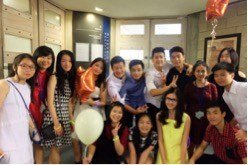 Reach Cambridge isn't only about studies. We got a balanced lifestyle with activities like sports or arts and craft, and the late night lectures were also covered interesting topics to debate about. My favourite memories are definitely the ghost tour and the final night party. Even though I don't like horror, my friends all decided to go on the ghost tour and I didn't regret following them. I'll never forget the fun I had, or the other people from around the world I've made friends with. Of course, this would not have been possible without the help of the Reach staff, who were all friendly, enthusiastic and helpful. I would like to thank all of them for their hard work and for looking after us.
Reach Cambridge has been an educational learning experience that has opened my eyes beyond the scope of high school life. Living independently, although only for two weeks, has helped prepare me for the future. I hope to be able to study in an environment as wonderful as that in Cambridge. I sincerely wish that many more people will join the Reach Cambridge program and make many unforgettable memories, just as I did.
Sara
For me, Reach Cambridge was an amazing, unique and fulfilling experience, which I 100% recommend. Firstly it was a great opportunity to explore a great city that I had the chance to live in for a few weeks: there were so many places to visit and walk around, you could never get enough of it.
During my stay at Reach we had a suitable amount of free time, so I was able to really get a taste of the University experience of being more independent and organised. I also got a chance to explore and enjoy the wonderful sites of Cambridge with my friends.
The course I took was Business & Economics, and I was taught by a number of very successful professors, alongside people who have had an incredible and interesting working life. My course was very enlightening as it provided me with further knowledge and also helped me carry out future decisions to do with my A Level studies. It helped me decide whether or not I wanted to carry this subject further on as a passion, and I decided I certainly did.
The good thing about Reach Cambridge is that you get to experience both sides of what University life is all about. There's the academic side, as you experience daily lectures and get used to writing your own notes summing up the relevant information. But there is also the social part, as you get to know loads of great people from all around the world who have similar interests to yours. In my case, I made some very close friends who I still talk to a lot and visit from time to time. Also, there were many activities to participate in, such as Zumba, painting, singing, charity work, debating and many others, meaning there was no time to get bored at all.
During the weekend there were also trips organised to places such as London, Brighton and Warwick, where you got a lot of time to sightsee and relax with your friends. Another good thing about this experience was that the staff were mostly students currently at, or recently graduated from, Cambridge; for me this was very useful as I got a chance to talk to them and ask them many questions I had about University.
From my point of view Reach was very useful preparation for me and my future as I learnt many things, including how to use a washing machine – which was actually quite a struggle! – and other relevant skills, such as how to live on my own and organise my time wisely. It helped me with my studies and helped me enrol in the world of economics, which I am starting my A Level studies in and currently planning to take on to University.